MATTRESS-NATURAL PRODUCT COMPOSITION of natural latex mattresses mattress GREEN BIO ORGANIC RUBBER without Chemical Products. Mattress Patented
WHY A natural latex mattresses GREEN BIO
GREEN SLEEP?
Many people today have physical problems, skin sensitivities, asthma and allergicunexplained.
The many chemical sensitivities increase in people every day by hundreds of thousands of cases reported by Health Canada.
Ask yourself what you breathe in your sleep?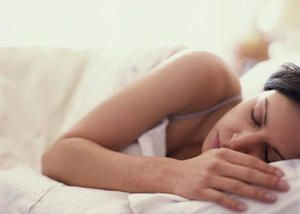 Do you ever come to mind that all your problems of skin sensitivity and respirations were just lying to you all night?
Mites, bacteria, oil, toxic glue, polyurethane, synthetic latex ect … the list goes on.
A mattress core is ideal in theory extremely elastic and non-deformable. Spring mattresses and water mattresses have either a compression or collapse of elasticity reduced more where there is more weight.
For over 20 years, I was engaged in the production of foam mattresses latex. They are already more elastic than other mattresses, but the elasticity is determined by the amount of natural rubber used in the polymer blend. Ideally, I would make onlya mattress core Hevea natural rubber, but it was impossible or difficult to achieve in Europe and America because of the lack of fresh Hevea milk.
The foam mattress that we knew were made of polyurethane or synthetic polymerlatex SBR, Styrene Butadiene Rubber. These are obtained by complex chemical processes from petroleum. The synthetic latex mattress that we knew were already enriched with natural rubber to increase their elasticity. This natural rubber mixed with a lot of volatile alkali was transported in liquid form from Asia andtropical Africa. It was painful because we never received the same quality.Imagine that you had to produce the same wine in California with an arbitrary mixture of grapes in France.
2. Natural Latex
In Europe, we could make so-called mattress' latex nature « , but the compositionshould always be adapted. The polymer blend of SBR synthetic latex and natural rubber had to be supplemented with other materials for a finished product always equal with regard to the extent and firmness. Usually, the best ratio of polymer orrubber was 80% natural rubber and 20% of SBR rubber, but with the addition offillers to correct and vulcanizing materials, the finished product contained only 60% of natural rubber. So, a mattress 80% of natural rubber contained only 60% natural rubber! It was far from our ideal.
3. Natural rubber from Hevea
Ideally, a mattress should consist of more than 90% natural rubber and rubber to be perfectly isotropic, ie d. elasticity is the same in all directions. This product is alsobreathable and insensitive to temperature. This is why it is never moist or warm.Examples of other products which are widely used natural rubber condoms arerubber, the tires of an aircraft or a formula, balloons for meteorological stations …anything that has to be extremely resilient and stable.
To make this mattress core made ​​of 100% natural rubber to rubber, we neededmilk plant rubber and similar expenses and know-how innovative. So it had to be done in the country of origin of the Hevea milk. But what is this hevea milk and where to find the best soul of a mattress?
4. Hevea Brasiliensis

HEVEA BRASILIENSIS is the name of a rubber tree. As the name implies, the tree was discovered in 1736 in the Amazon region by the French explorer Charles Marie de la Condamine(1701-1775) who reported the rubber as a curiosity.
Around the world, there are trees that secrete a liquid when they are injured or damaged by insects. This fluid prevents clotting that mold or bacteria enter the tree.
As the resin of pine or maple sap, a milk plant, also known as latex flows from theHevea brasiliensis or rubber tree, which hardens to a rubbery mass. A pharmacistdiscovered that English can be used to erase the pencil. The name of the rubber(rubber) also comes from the English verb « to rub » rubbing. This rubber is mainlyelastic and waterproof.
In 1839 it was discovered that the rubber and sulfur by heating, the so-calledvulcanization process, produce a rubber that is strong and solid at temperaturesfrom 0 to 100 ° C.
Since then, this product is used for making waterproof textiles, tires for bicycles and cars, chewing gum, painting … and even condoms.
Rubber became an important industrial product. Needs rubber became so important that we built plantations in other parts of the world. Especially the English, who sent the young plants in their tropical colonies in Asia such as SriLanka and Singapore. The Portuguese plantation implanted primarily in Central Africa. The tree survives in effect only in a very humid and hot. To harvest the milkplant is cut out in the cambium of the tree. And the pockets of latex are cut and the milk flows out. Under the injury, we fix a container in which milk plant is collected.Can be left to coagulate the milk, or you can add a little ammonia to keep the fluid milk. The coagulated rubber is dried and compressed to make shoes, boots, insulation or building material. For mattresses, we need liquid latex. It is purchased for Green Sleep Malaysia North to independent farmers, who for years planted these trees selected in cooperation with the National Institute of Rubber in Kuala Lumpur. As for apples, peppers, wine, is applied to the plant about a transplant from mother to still get the same tree. After a long selection, we get the milk for several years to plant rubber trees still appropriate to melt mattress coresare identical in the different degrees of firmness.
5. Milk of Hevea
| | |
| --- | --- |
| | Plantations which our milk comes from plants do not use growth promoters, pesticides or insecticides. The wood bottom is removed by hand if necessary. In some areas of sheep and goats graze under the trees. In addition to our certificateQUL, Qualitäts Umweltfreundlicher Latexmatratzen institute Öko-Umwelt in Cologne, Germany, the plantations were checked as to working conditions andenvironment-friendly aspect. The cultivation of vegetable milk rubber is completely organic. |
Pull hevea milk has now become the work of women. This is the second family income. Prices are set cooperatively every day.
Today, the price of rubber and especially milk plant rubber is very high. In addition to the world price rises due to growing demand, the price is fixed according to theabove daily wage. When you know that we must have about 40 hours to collecte nough milk to produce a rubber of our mattresses …
6 . Transformation process
Hevea milk is delivered fresh and centrifuged under the same certificate ISO2004. The solid material is separated from the water. This solid is mixed by acomputer-controlled complex program, with air and a minimum + / ​​- 5%,vulcanizing and other materials such as sulfur, zinc oxide, accelerator andantioxidant . None of these added materials is toxic! On this subject, please referto tests and certificates that you find below.
It therefore adds no fillers. The mixture is injected into molds aluminum ankleswhile returning the heat of 90 ° C in the body.
After about 90 minutes of oven, the mattress core is removed from the mold curedand washed. At Green Sleep, this cleaning is very intense. The souls of 15 cm up to 7 times are watered and compressed up to 1 cm. In a centrifuge, the souls are cleaned again, until all the soap scum and all odors are gone. The abundant waterfor this process must be completely sterile. After drying, the mattress core ORGANIC HEVEA is controlled at the firm and receives a label stating its origin and production data. Certificate « AOC » and a number are also with the mattress core. Thus the product is fully traceable! These mattress cores are sent to theGreen Sleep plant in Europe and Canada for further treatment. This production process gives us the best mattress cores that can be made ​​today. In the field of ecology, plantations and crops are well below any non-polluting. For production ofeven the mattress core, we need the same amount of energy that was used for other mattress cores.
7. Warning
The only problem is the so-called latex allergy to the protein of 1%, culprit, theHevea milk contains. Only a small proportion of the population is concerned.Generally, latex allergy occurs in individuals who as a child did not tolerate breast milk or any dairy product.
If latex allergy, contact with a mattress core covered after a few hours causes redspots on the skin and begins to suffocate. If this happens, we return the mattress inthe store room to the purchase price. On an annual basis than 15,000 mattresses, we must take about four. It does not often. If you want more information, see latexallergy, implications for patients and Health care workers [latex allergy, the implications for patients and medical staff.
In several countries of the Third World, the mattress 100% natural latex are handcrafted. They serve primarily the local market. Their product often has acrumbly structure and is much too hard. The durability and hygiene conditions in which this product was manufactured are not acceptable for use West. Especially rinsing is often contaminated. We find these products regularly on the Western market. They are often sold at prices bumper « factory direct » to business post office box or lounges. These products severely damage the reputation of « natural products ».
Always ask for certificates of composition, origin and brand QUL!


9. 20 year Warranty!
Every soul rubber mattress organic Green Sleep is guaranteed for 20 years ofgood use since July 2008. Each mattress has its certificate of origin and a manual. Remember that a mattress is acidified with sweat and deforms after a while depending on the weight of your body. So be your mattress review by a consultant from Green Sleep every eight years.
Green Sleep has become an internal list of demands « Eco-tested » to be met by all the raw materials used. Any subcontractor or any production unit Green Sleep is imperative to meet these criteria.
Certificates Skal, Eco-cert and QUL support our claims of quality and are soughtfrom our suppliers every year.
Find products GREEN SLEEP?
GREEN SLEEP
Real Organic Products without added chemical products
INFORMATION AND ADVICE?
Monique Toubeix
Specialist and Advisor Natural Products
Mattress and Pillow Latex Organic GREEN SLEEP
Laval-Montreal-Quebec-Canada
514-792-0281
or
Come meet
at
MATELAS BONHEUR
1860 boulevard Le Corbusier, Laval, QC
(450) 687-7880
She will be happy to answer your questions
For more information products are available exclusively